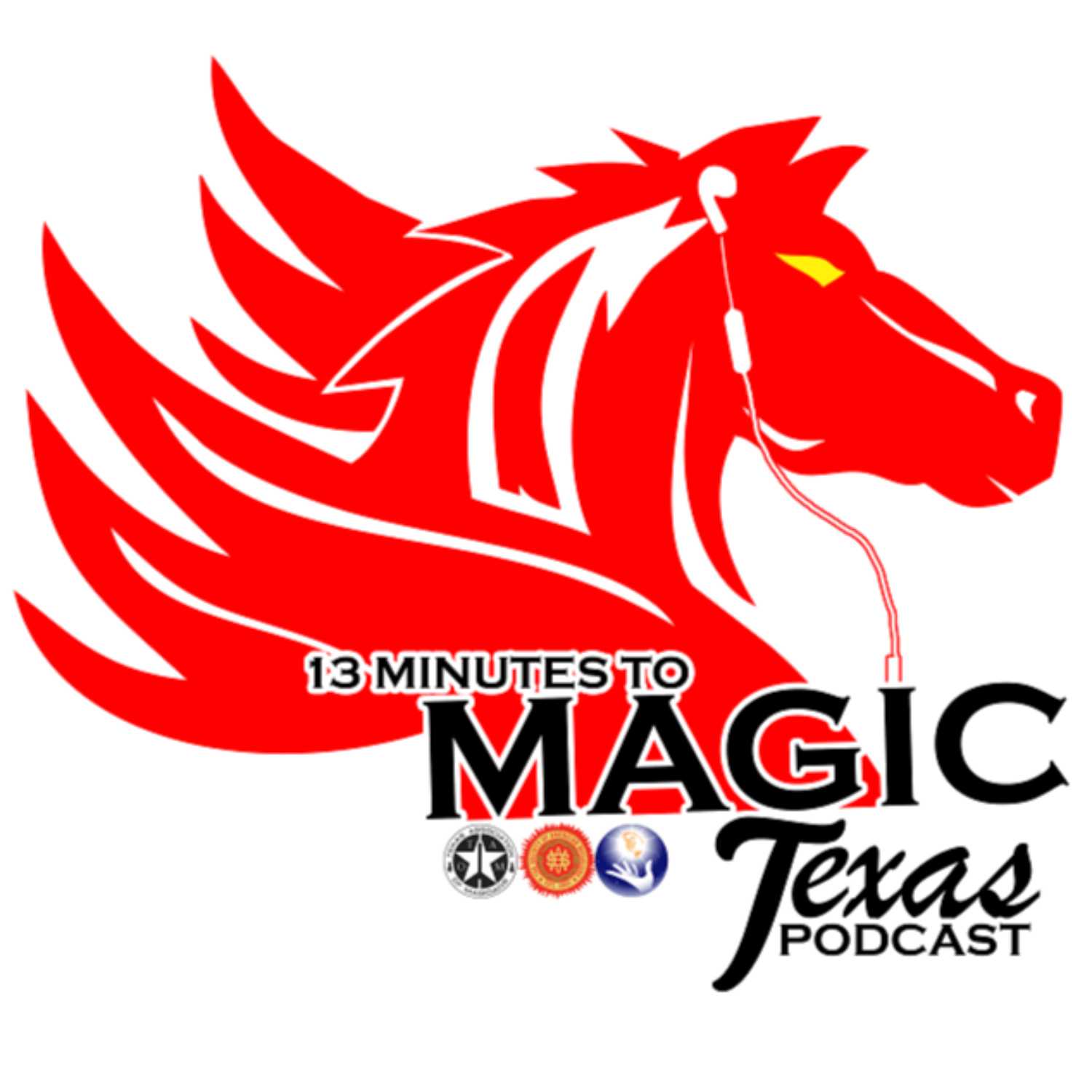 Magic Texas Podcast
The World of Magic in Texas
13 Minutes to Magic Texas, an abbreviated limited series podcast about the TAOM, SAM, FISM NACM combined convention in Arlington TX on August 30 – September 2, 2024, which we call Magic Texas!
Every two weeks we will bring you information, updates, and highlights from Magic Texas.
Your hosts are Scott Wells, Dal Sanders, Eric Hogue, and Derrel Allen
In this third episode of the Magic Texas Podcast, hosts Scott Wells, Dal Sanders, and Eric Hogue discuss the value of this exciting magic convention. Not only is the Society of American Magicians joining the Texas Association of Magicians in celebrating 100 years of the Dallas Magic Club, but the North American Championship of Magic, path to FISM is happening at this once in a lifetime, never to be repeated convention…..